LearnLive: Health Physics Monitor Apprentice
by Ross Gardner
February 10, 2020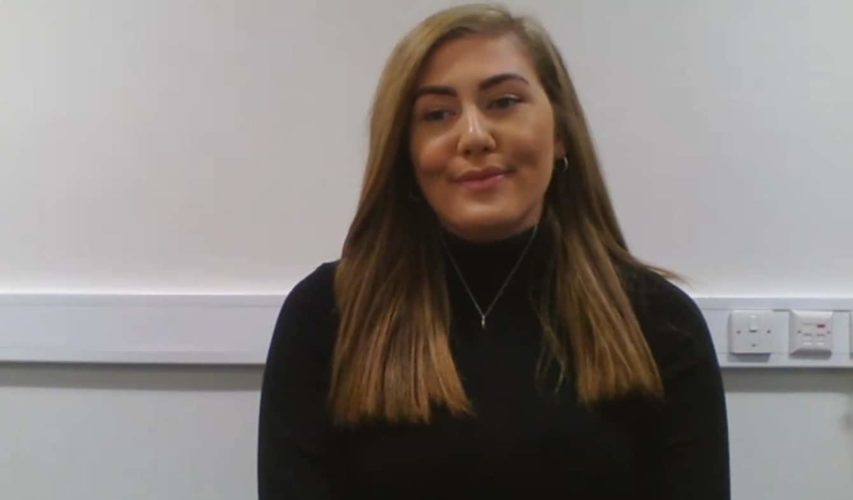 Sellafield Ltd recently took part in a Learnlive Apprenticeship broadcast which gives classrooms around the country the opportunity to tune in to learn about our apprenticeships.
Our broadcast featured Sophie Kelly, a previous Health Physics Monitor apprentice who completed her Apprenticeship with us this year.
Bio: Sophie joined Sellafield Ltd as a Health Physics Monitor apprentice in 2017, she had previously worked in various admin roles since leaving school and wanted to change her career path. Sophie was initially attracted to an apprenticeship with Sellafield due to the fact she could continue to earn whilst she learnt a new skill, also the possibility of being retained as a permanent member of staff really appealed to her. Whilst being on the scheme, Sophie has took part in numerous extra activities such as the apprenticeship council, and organisation of charity fund raising events, something which she is particularly passionate about.
Sophie was recently nominated for Scientific Apprentice of the Year at the Nuclear Skills Awards and is now a confirmed finalist.
You can catch up on-demand now by visiting: https://learnliveuk.com/national-apprenticeship-week-2020-sellafield-ltd/
Click here to find out more about the range of Apprenticeships available at Sellafield Ltd.