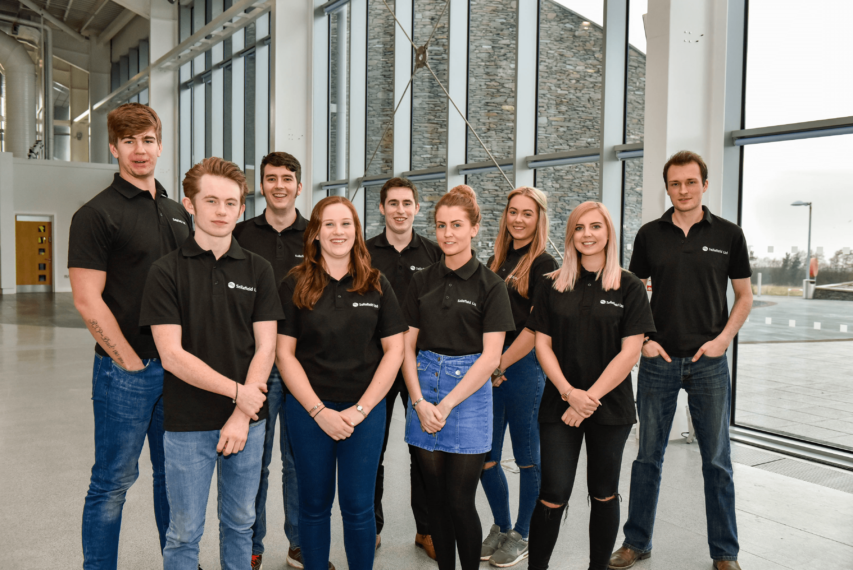 Congratulations… If you're reading this, it's very likely that you're due to start your Apprenticeship in the next couple of weeks. We thought we'd share with you our top 5 things you need to know for your first day as an Apprentice, hopefully having these under your belt will make you feel slightly more relaxed and prepared for your first day!
1 – Be on time & test your journey to work
The most obvious of our tips, but one of the most important. You should make sure you're on time, even if you end up being a little bit early. Being rushed on your first day is not a good start, this doesn't just apply to your first day, but every day. We also recommend taking a test journey before your first day to ensure you understand roughly what time you will need to set off on your first day, make sure you account for any traffic that may slow you down on the day.
2 – Dress appropriately
Depending on your place of work and what arrangements you have been told to expect, ensure you dress appropriately. If you are unsure, smart/formal office wear would be our recommendation, it's always best to be overdressed for your first day/induction week.
3 – Have a good breakfast
Breakfast is one of the most important meals of the day, it will help ensure you have energy and boost your concentration for your first day. It's likely on your first day you'll be given lots of information, you can't be expected to remember it all, so ensure you listen, take notes and ask plenty of questions if you are unsure.
4 – Lunch-time
Every employer is different when it comes to lunch-time, it's a good idea to take a packed lunch for your first day unless you've been advised otherwise. It's always worth taking some back up change in case you have the opportunity to pop out or head to an on-site canteen.
5 – Be yourself
It's normal to be nervous on your first day, but let your personality shine through. You've been successful throughout the application process and you've earned your place on the scheme. Naturally as time progresses you'll become more comfortable in your role.
Finally… Good luck, and enjoy your first week as an Apprentice!