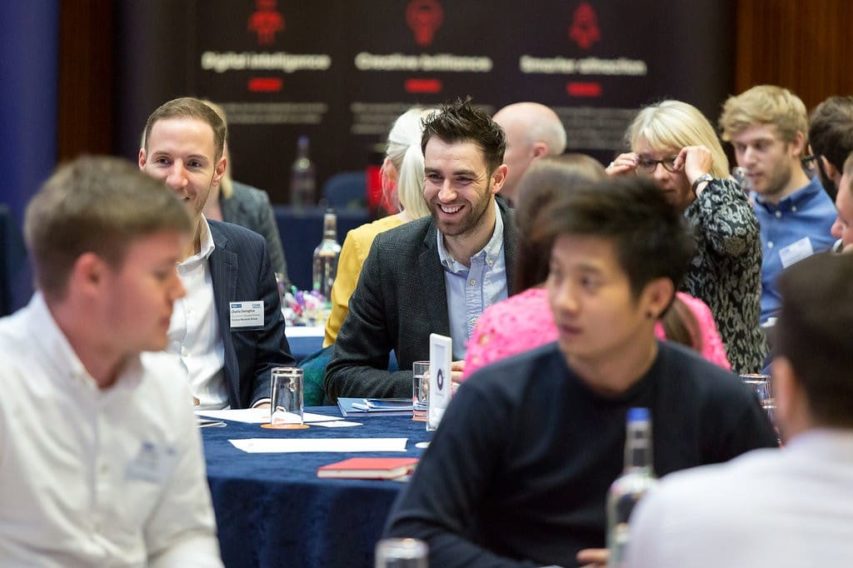 Hello, my name is John Woodhouse and I am one of the recruiters within the Sellafield Ltd Resourcing Team and I recently attended The London In-House Recruitment Conference at The Congress Centre. I was keen to understand how other businesses are dealing with major change and transformation. We saw the In house recruitment conference as an ideal opportunity to take some learning from some big names in industry, from different sectors around the country.
Over the last six months Sellafield has faced a different resourcing challenge; we are adapting to recruit different skill sets, we have seen changes in legislation, changes to our own terms and conditions and have started to see our mission as an overall business change.
The topics covered on the day were as follows:
Executive Hires
Diversity and Inclusion
Referral Strategy
Finding your hidden heroes
Attraction and retention
Careers sites
Candidate experience
After each presentation there was a round table discussion, the host would give a topic or challenge and we were then given the opportunity to discuss with the other companies attending about their experiences.
Employer Brand
The key theme that ran throughout the day was the importance placed on employer branding. This led me to think about all the recent projects we have carried out to improve our employer branding, this has included:
July 2016 – Revamped our careers website to match our employer brand, following this regular updates and amendments have been made to improve user experience.
Implemented our candidate charter (our commitment to our candidates)
Added more employee videos and case studies to the website than ever before, to give candidates a real flavour of what it's like to work at Sellafield. (Meet our Grads, Meet our Professionals, Meet our Apprentices).
Most recently, added this blog section to our website to keep candidates more informed about what it's like to work at Sellafield, and to provide guidance on our application process and tips.
Kaizen
4MAT – A recruitment marketing and website design agency presented in the afternoon, the key message which came out of their presentation was in relation to continuous improvement of careers websites to ensure they are effective, and that the changes implemented during updates and revamps are useful to the candidates using the website. It was highlighted that it is key to look at careers websites regularly and identify areas which can be further developed to enhance candidate experience.
With the above in mind we are currently undertaking a project on our careers site to make it even more user friendly through a product that heat maps where people click whilst using the site, ultimately the goal will be as a user of the careers site you will be able to see what you want easier and faster, therefore enhancing your experience.
Big Bang or Slow Burner
One of the points that several of the presenters made was effective change was often achieved by slow burn and not big bang.
Many of the speakers referred to or touched upon the new government requirements that companies over 250 employees have 12 months to report on the gender pay difference within their company. It was interesting to hear best practice from Schneider Electric about the initiates they have used internally and externally to promote equality and inclusion.
Just Eat
The key takeaways from the conference were:
Employer Brand: listen to what is being said about your company.
Inclusion: Does your employer brand appeal to a wide enough reach of the community.
Continuous Improvement: Don't sit still test, test and test again.
Thanks for taking the time to read our latest blog, if you don't already you can connect with me on LinkedIn here.