A day in the life of a Pre Ops Team Member at Sellafield Ltd.
by John Woodhouse
December 8, 2021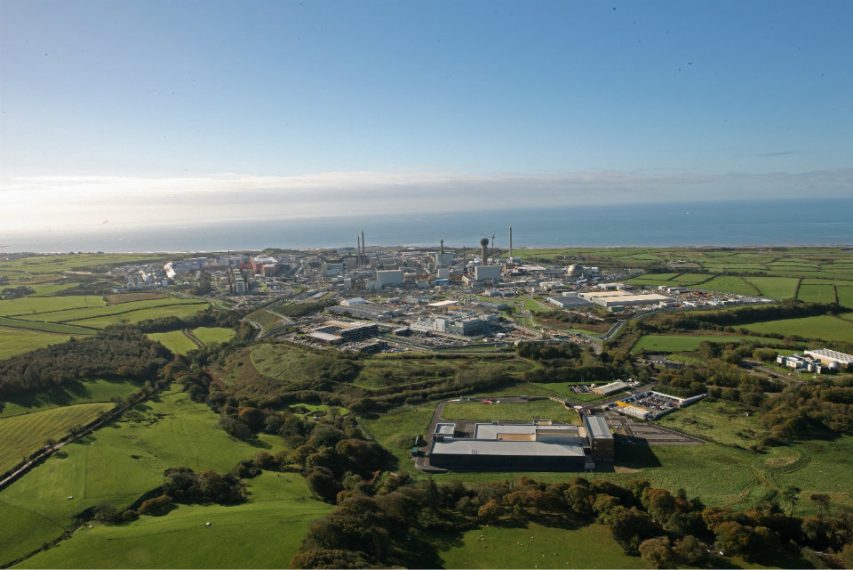 We have launched a number of vacancies within our Pre Operations profession. We spoke with a member of the team to understand the role within our business and what a typical day looks like.
What do the Pre-Operations profession do at Sellafield Ltd?
Inputting Operations & Maintenance learning into project/task
Implementing Pre-Operations (which involves plant people and procedures)
Supporting a proactive and balanced approach to safety (nuclear, radiological, conventional and environmental) to ensure that safety is optimised.
Ensuring any project work that does not meet quality standards and may impact to the functional performance or Sellafield Ltd safety standards are challenged and reported.
Delivering Pre-Operations documentation activities through the generation and control of instructions including; operator instructions, alarm response instructions, emergency operating instructions, and maintenance instructions etc.
Why do we do it?
As Pre-Operations we implement and demonstrate that operational, maintenance, and emergency arrangements (including the organisation and training) have been established and proven to be adequate for plant operations.
To ensure Site Licence Condition 21 has been fulfilled and no breach to safety whether that be nuclear, radiological, conventional or environmental.
What's a typical day like?
08:10 – 09:00 The start of the day is typically responding to any new emails and plan of the day. As Pre -Ops we get copied into a lot of emails, so it is important to answer any incoming queries and cascade any relevant info to other team members and management where needed.
09:00 – 10:30 – A walk round the facility whether its new/existing to discuss any new/or alterations to documentation or training. This is discussed with commissioning if they are currently working on the facility to gain access. Pre-Ops interacts with numerous departments and stakeholders both internal and external to deliver work successfully.
10:30 – 11:00 – Changing any documentation/training info that may had been identified during facility visit. If there were some issues identified ensure these have been cascaded appropriately and to the relevant stakeholder (design, operations). It is a vital part of the job role ensuring all documentation/training is an accurate reflection of plant and equipment, so plant users are not in danger of falling into error traps.
11:00 – 12:30 – Walk round on facility to look at plant boundaries and interfaces. This may include development of working with other departments i.e. system engineers, waste coordinators
12:30 – 13:00 – Lunchtime. Always good to take a welcome break and chat to work colleagues or go for a nice walk if the good old Cumbrian weather isn't awful!
13:00 – 13:30 – Checking what is planned for the rest of the week to prepare for weekly team meeting.
13:30 – 14:30 Weekly Pre-Ops Team meeting. Each week the whole team gets together to discuss what has happened in the previous week and to also discuss upcoming work, meetings and testing.
As a busy team we can sometimes be working both on and off site and may not see each other daily so this meeting is very important to touch base with everyone and review each area individually.
This may be due to work testing, getting involved with factory acceptance tests if the item/product has not yet been delivered or installed to site.
This may involve siting in design review meetings for something that required modifying or is brand new and needs some previous experience or advice or any help to support the team on the environment this will be used in.
Document progress tracking – this may be to go through with the team on how document production is going and if they are having any issues finding information or drawings.
Working with the training department/or the training team to see how the training material is developing.
14:30 – 15:30 Reviewing operations/ maintenance instructions. We prepare packs (which include, datasheets that have alarm/instrument settings, drawings and operating and maintenance manuals) for the technical authors so they can write/edit instructions for the facility/product/item. Once they have drafted the document, all relevant stakeholders will check/review document and then a Document Approval Committee will be organised, and the document will be presented and approved.
15:30 – 16:10 Final check of emails and responding to any queries before logging off computer for the day.
For more information about the vacancies within Pre Operations please visit: Vacancy Details | Search & Apply | Sellafield Ltd Careers (sellafieldsite.co.uk)