A Step Into A New Career: Zoe Kelly, Administration Services Team Member
by Mollie Simons
June 8, 2023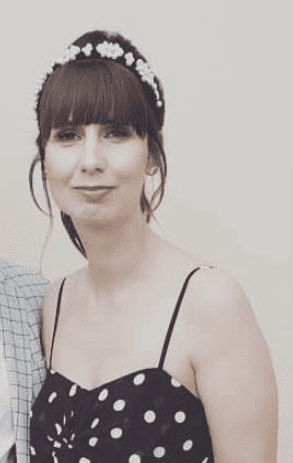 Are you looking for a new challenge?
Meet Zoe – after putting her family's needs first for nearly a decade, she decided to start a new chapter in her career.
Name: Zoe Kelly
Job Title: Admin Services Secretarial Line Team Member
"My name is Zoe and I have worked within the GBS Administration Secretarial line for almost 12 months now. Prior to this role, I was working part-time within my hometown for a local business. My son's diagnosis of Autism and some other complex issues had meant my career had taken a backseat for the past 8 years, and Isaak and his needs had become my focus. Now, with life more settled, I was eager for personal progression and to pick up some early career goals.
Before applying for this position, I wanted to do some research on inclusion within the company. I looked at Sellafield's Equality Diversity & Inclusion policy and spoke with the chair of the Nuclear Autism Support Network, as I wanted to be sure that joining the company would be right for myself and our family. I was really impressed with what I read, and the information received from Josephine and other staff. This encouraged me to apply and eventually go on to be successful.
The reassurance of support from the team, for myself and our family since starting has been very much appreciated. It has enabled me to feel comfortable in taking the step of returning to full time employment, knowing I have the option of the reasonable adjustment passport.
My first few weeks could not have been better. I have received good training, support from my team leader and the wider team, and been made to feel welcomed and valued. I feel I have settled well and I am enjoying the role. Having completed my E-Learning and Mentor Guide I was ready to take on my first 2 customers in the Remediation value stream. I am enjoying supporting these and gaining greater knowledge and experience within my role."
We are currently recruiting for Administration Support Team Members to join our community here at Sellafield. If you think this could be your next challenge, click here to apply.