Are you thinking of applying for our Analyst's campaign? We spoke with Liam to understand the role of an Analyst at Sellafield Ltd.
by John Woodhouse
October 7, 2021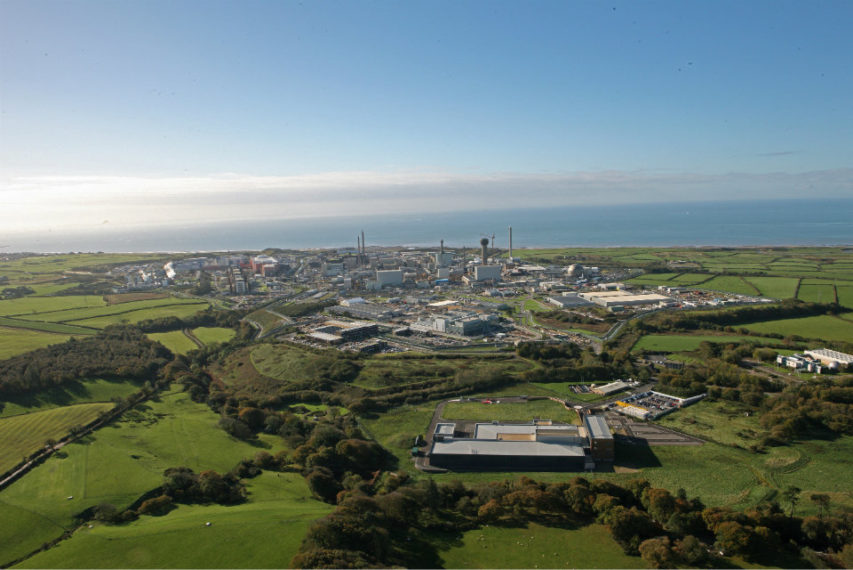 We have recently launched a campaign for Analyst's to join the analytical services team – when did you join the team?
I joined Sellafield Ltd 6 years ago and my current role is a Laboratory Analyst, I have always had an interest in science, I studied chemistry at A Level and completed a HND/HNC in the same subject.
What does your job involve?
Providing a range of analytical results for a variety of customers using different analytical techniques both fume hood and glovebox based, whilst delivering hazard reduction work to aid Sellafield's clean-up mission.
Analytical Services isn't just lots of people all doing the same job. There are so many different labs in the building which all do different analysis, to support different value streams. This ranges from low level analysis for the environment agency, all the way up to glovebox analysis of special nuclear materials.
What is a typical day like in your role?
Meet with the team early in the morning to discuss tasks and objectives for the day. These are then delivered by working largely independently but relying on colleagues to aid in tasks such as calculating and reporting results, and using a team ethos to ensure lab housekeeping is always maintained so that safety is always paramount . no two days are ever the same.
How did you get into your current job role?
I completed a level 3 scientific apprenticeship with GEN2, before my experience in the area over a number of years allowed me to operate two labs independently
What do you enjoy most about your job?
Utilising problem solving skills and using these to deliver improvements. Working in an ageing facility, there are always bumps in the road and caveats that mean nothing ever goes perfectly! But by working with a diverse range of people from various levels of the organisation, rather than seeing things as a problem we see them as a challenge which we are able to overcome to make things better for all staff in the future.
What is the hardest part of your job?
Dealing with historical challenges that have been left by past generations such as glovebox waste. Whilst this can often be the hardest part, it goes hand in hand as it can also feel very rewarding when the challenges are dealt with.
Why did you decide to pursue this career?
Wasn't particularly sure what career path I wanted to follow throughout school, so seen this as something which best utilised the skills I had and would enable me to develop them even further
What can this type of job lead on to?
There are various career paths based on your talents and also aspirations. Because of all the technical challenges that arise in this job role, people from this building have gained promotions to all areas of site in the technical profession. There is no direct career path and next forward step, but it instead rounds all your skills so that when promotions sitewide appear you stand in good stead to receive one.
The possibility to become a technical specialist within your lab/ team
Team Leader route – after only 6 years in the job I am now undergoing training to be a Team Leader and currently operate as the deputy for my Team Leader
What advice would you give to somebody considering this role as a career?
Whilst also being a brilliant career that many people in this building have worked in for 40+ years utilising their science and maths skills, working as an analyst can be the perfect starting point for somebody who is aspirational and seeks personal development, and with the right levels of application are able to rise within the company.
If Liam's blog has helped answer any questions you have about the role please visit our careers page to see the vacancies in full detail. Vacancy Details | Search & Apply | Sellafield Ltd Careers (sellafieldsite.co.uk)