Celebrating International Women in ICT day. Meet Lauren who is a Task Advisor in our ISO team.
by John Woodhouse
April 27, 2023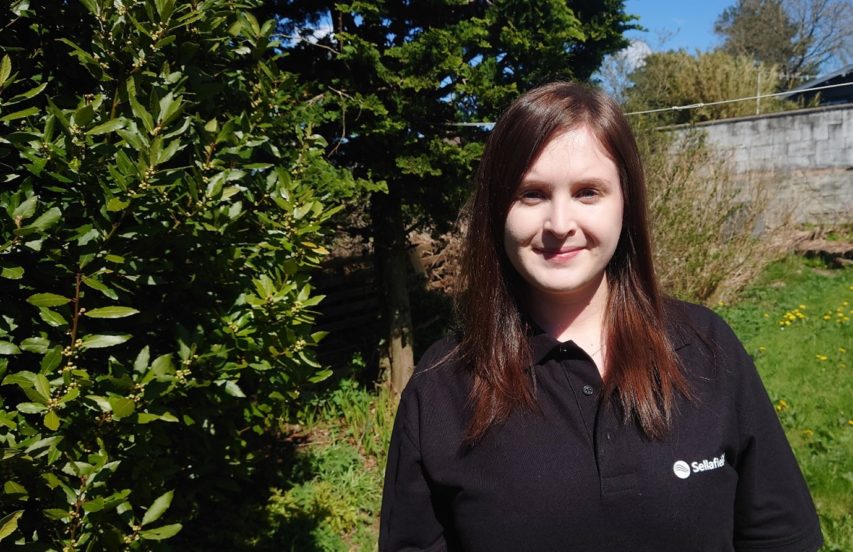 How would you summarise working in IT & Information Services at Sellafield?
My role as an ICT Task Advisor involves overseeing small ICT projects across the Sellafield estate. I work on a wide variety of projects which gives me exposure to many parts of the business. Every working day is different, and I enjoy interacting with so many different people and applying my digital skills in a positive way.
Why did you decide to pursue a career in IT & Information Services at Sellafield Ltd?
I originally joined Sellafield as part of the 2020 ICT Graduate programme. I wanted to work in an organisation that provided me with unique opportunities and the chance to work in a completely different working environment- Sellafield has allowed me to do just that.
How do you feel as a female at Sellafield Ltd working in an IT role?
I feel supported and empowered working in ICT and Digital. There are females in my team including my line manager, so we all support each other in our work. One of the best things about working in this area at Sellafield is the fact that everyone supports each other. I feel like I have a good support network at work which means I'm not afraid to speak up if I'm struggling or I have suggestions on how to do things differently.
Do you feel choosing an IT career at Sellafield Ltd has worked well for you?
Absolutely – Sellafield has allowed me to reach several career goals in the short time I've been here. When I first came onto the graduate scheme, I wasn't 100% sure where I saw myself five years from then-, I now have a clear career path and I have the assurance that Sellafield will support me through it. Sellafield provides you with so many unique opportunities to help your personal and professional development no matter where you are in your career. The company has helped me become a professional member of the British Computing Society, the charted body for ICT, which has built up my confidence and has helped me develop my digital skills further. 
How did you prepare for a career in IT?
I completed a bachelor's degree in Computer Network Technology at university where I developed technical skills such as programming, cyber security, and computer networking. During that time and even now, I occasionally create small projects in various programming languages to further develop these skills. I have also been an active British Computer Society member since 2017 which has given me opportunities to attend specialist seminars and presentations that help develop my skills and make connections with other professionals. I am currently preparing to pass my APM Project Management Qualification that I will complete next month as part of my continuous development at Sellafield. I also have the opportunity to pursue additional qualifications funded by the company if I wish. 
What digital skills have you inherited at Sellafield Ltd and why are these important?
I have learned a wide variety of digital skills during my time at Sellafield. These include data automation, data analysis, and a wide variety of cyber security tooling. My experience in these skills allow me to understand the context of the projects I work on in my day-to-day role. One aspect of my role is to work on delivering site specific applications so developing my skills in using these applications helps me to work on these types of projects.  I have also developed additional digital skills such as using Microsoft Excel and other essential applications across the business.
What advice would you give someone who was thinking of applying for a role in IT & Information Services at Sellafield Ltd?
My advice would be definitely apply! From my experience, Sellafield is such a unique place to work with so many opportunities on offer and you're supported every step of the way throughout your career.
Does working in ICT or Operational Technology interest you? Head over to our Search & Apply page to check out some of our latest vacancies.