Celebrating International Women in ICT day. Meet Rachel from our OT Team.
by John Woodhouse
April 27, 2023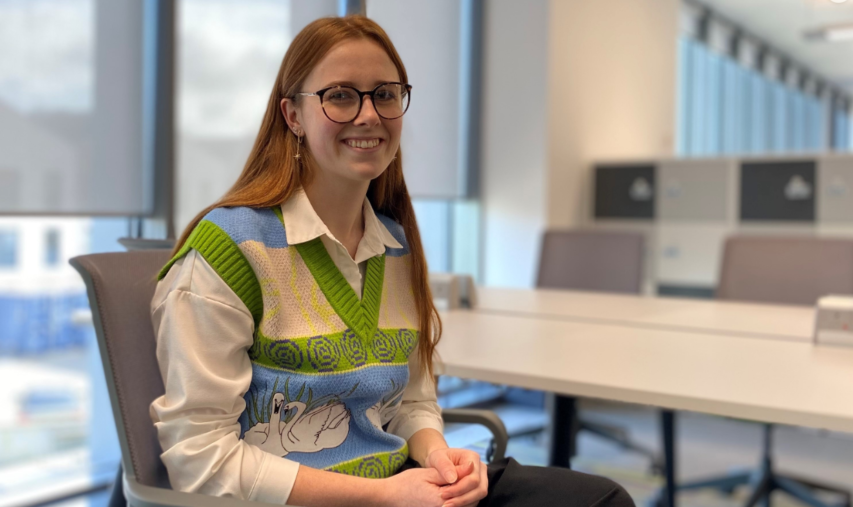 To celebrate International Women in ICT day, we spoke to Rachel from our Operational Technology Group. 
How would you summarise working in Operational Technology at Sellafield?
I enjoy the real range in age of systems I get to work on every day, switching between systems that were installed before I was born and state of the art technology. I work in one of the highest hazard nuclear plants in Europe where each week I get the opportunity to support new and exciting challenges, building experience for my apprenticeship.
Why did you decide to pursue a career in Control Systems & Computer Programming at Sellafield Ltd?
Thinking back as long as I can, I've always enjoyed every STEM subject thrown my way and this led me to consider a career in engineering when I got to secondary school. I didn't hear about control systems until I started attending various careers fairs, and once I looked into the pathway online it felt like a really good fit with the subjects I enjoyed at school and my love of problem solving.
How do you feel as a female at Sellafield Ltd working in a Control Systems & Computer Programming role?
We are definitely a bit outnumbered when it comes to looking into gender balance across the department, however the group have been taking great strives to encourage girls from a young age that engineering is a great career open to everyone and we're hoping to start seeing the positive impact this has as we move forward. Within my team, I am the only girl out of a group of 7, but I haven't been made to feel left out or unwelcome in that time, in fact it has been quite the opposite!
Do you feel choosing a Control Systems & Computer Programming career at Sellafield Ltd has worked well for you? Would you encourage others to do the same?
I was nervous when I started that in not having an A Level in computing I would be at a disadvantage to others in my cohort, but I've been supported every step of the way so that I have been able to develop and progress to where I am now. I would definitely encourage others to consider this career choice as it's amazing the amount opportunities and variety of work you can get involved with as a young starter.
How did you prepare for a career in Control Systems & Computer Programming?
I completed my GSCEs and chose to complete A Levels in Maths, Chemistry, Biology and AS Levels in Business Studies and Further Maths. I am now studying for my  foundation degree, fully funded by Sellafield as I complete my first three years of my Apprenticeship.
What digital skills have you inherited at Sellafield Ltd and why are these important/how will these benefit you in the long run?
Cyber security is an essential element of operations at Sellafield, so learning how I can be secure at work and in my personal life has mean I can identify and protect myself against basic cyber threats.
What advice would you give someone who was thinking of applying for a role in Operational Technology at Sellafield Ltd?
As a member of OTG at Sellafield Ltd, you will gain an insight into the workings and operations supporting the successful decommissioning of one of Europe's largest construction sites and some of the highest hazard nuclear plants in the World. It is an amazing opportunity filled with complex tasks and problems that help to create a clean and safe environment for future generations.
We are currently recruiting for our OT team take a look at our vacancies by visiting: Operational Technology – Control System & Computer Programming | Sellafield Ltd Careers (sellafieldsite.co.uk)