Latest Blog: Meet James, an Assistant Project Controls Engineer.
by John Woodhouse
February 24, 2023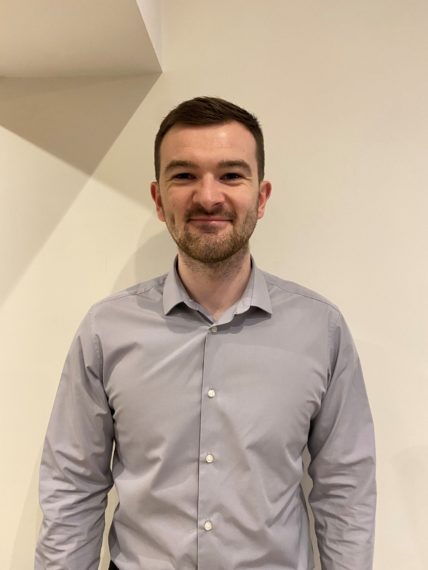 To learn more about one of our latest vacancies, Assistant Project Controls Engineer | Sellafield Ltd Careers (sellafieldsite.co.uk), we talked with James who shared his story about the role and the day to day activities. 
We have recently launched vacancies for Assistant Project Controls Engineers to join the team – when did you join?
I joined the Project Controls team in July 2021.
What does your job involve?
I am in a Planning role, so my job involves the building, monitoring and updating of project schedules. Each month the project team is given a set number of activities that need to be progressed or completed in the next 4 weeks, I work alongside the Project Managers, Sub Project Managers and Project Teams to track and update progress on these activities in the project schedules. I am also responsible for producing monthly reports with the output from the schedules to allow stakeholders to evaluate how well each project is doing.
For new projects that arise and therefore are yet to have a schedule (list of activities) built, I work with the project team to build the structure and activities into a schedule.
What is a typical day like in your role?
My days vary greatly which I really enjoy but a "typical" day may consist of meetings with my Project Managers to discuss upcoming projects and starting to build their schedules. I also like to attend project related meeting to keep up to date with changes on each of my projects, this helps give me greater context around the project and can aid when updating the schedule. On our "update week" I attend progress meetings for each of my projects in which I will update the project schedules with data from the team and then produce reports and information based on these updates.
How did you get into your current job role?
I joined the company straight from college in 2015 as a Business Admin Apprentice. My apprenticeship lasted 2 year and I was then an administrator from 2017-2021. During my time as an administrator on various projects, I was able to get a flavour of various job roles within the business, one of these roles being a planning role. Planning instantly called out to me much more than any of the other roles I had seen and after shadowing a planner on the RAP project, I knew that it was a profession I would love to join. Luckily, the internal APCE campaign was launched in 2021 and I was able to join the Project Controls team. 
What do you enjoy most about your job?
I love interacting with people so the fact that my role allows me to speak with various members of the team is great. As well as the interaction with people, there is always something new to learn within Project Controls, so the job definitely doesn't get mundane.
What is the hardest part of your job?
Although I've mentioned it above, I'd say the learning side of the role can be initially daunting. Joining the role with very little Project Management or Project Controls knowledge, it seemed like there was so much to learn when I first joined and I wondered whether I would be able to pick it up. Luckily, I have a great team and support system in my role and to see the difference in my knowledge between now and when I first started is amazing (still plenty more to learn though!)
Why did you decide to pursue this career?
I decided to pursue a career in Project Controls as I am a logical thinker and have always enjoyed working with numbers so I felt like this be a good profession for me to work in.
What can this type of job lead on to?
This type of role can lead you on to multiple different avenues. Within Project Controls there are multiple roles such as Planning, Cost Engineering and Risk. Project Controls also ties in greatly with Project Management so you will gain vast experience in this field.
What advice would you give to somebody considering this role as a career?
I would recommend anyone who is considering this role as a career to pursue it. As with every job, it can be challenging but the role is so rewarding and the development plan in place for the APCE's has lead to me feeling confident performing my role in such a short time scale.