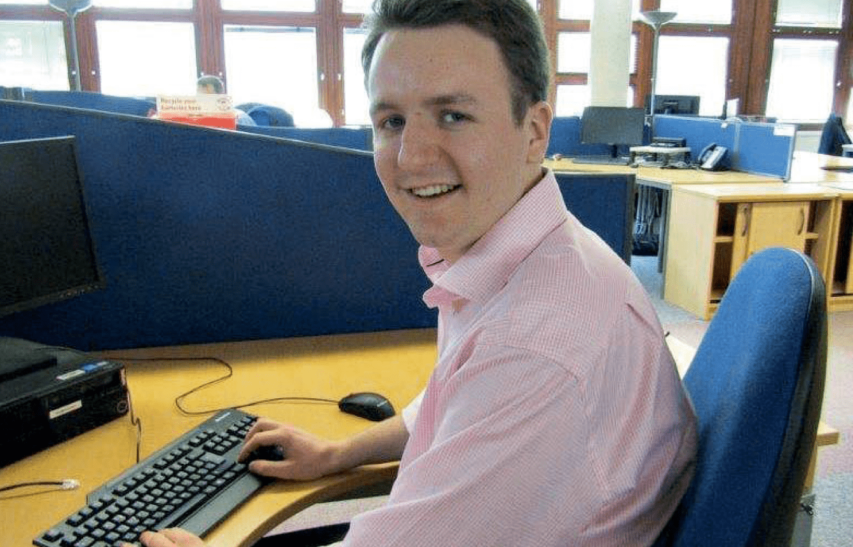 Hinton House based industrial placement engineer Matthew Walker is one of just 30 recipients of the prestigious Engineering Leadership Scholarship from the Royal Academy of Engineering.
Matthew, who has spent the last nine months on placement In the Process Engineering Capability, receives £5,000 through the scholarship, which will be used over the next three years towards his career personal development activities.
Matthew said: "My placement at Sellafield Ltd was a great help. I have been able to take the lead and present in optioneering workshops, take part in activities as a STEM ambassador, and develop not only my technical ability, but also non-technical aspects such as the importance of clear communication."
Chief process engineer Paul Haworth added: "Matthew is one of the chemical engineering undergraduates we take on each year prior to our graduate recruitment process. His work supporting AGR Storage Programme, Evaporator Delta and the Release Fraction Database has been excellent and added real value to the business."
Matthew will be with us for three more months before returning to Loughborough University to complete his chemical engineering degree.
Interested in a Placement at Sellafield? – Click here to find out more about our industrial & summer placement schemes and register your interest for our 2018 intake!
*The above article was featured in the May 2017 edition of Energize.