Q+A With a Sellafield Ltd Project Quality Engineer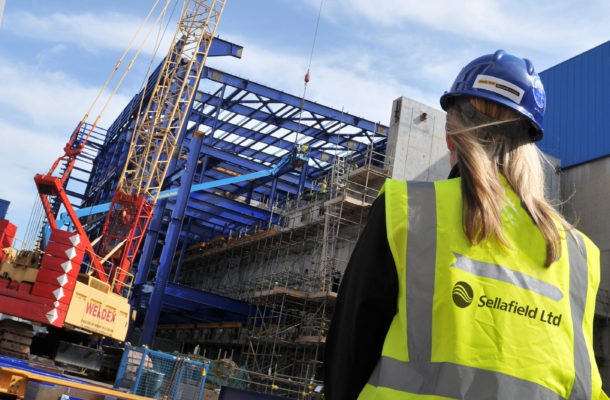 We have recently launched a campaign for Quality Managers to join Sellafield Ltd across the enterprise to help us 'create a clean and safe environment for future generations' – when did you join the company?
I joined Sellafield Ltd 14 years ago as a Project Quality Engineer converting from an contractor. After around 7 years I was promoted to a Project Quality Manager Level 1.
My current role is a Project Quality Manager Level 2, which I started 3 years ago.
What does your job involve?
My job involves providing strategic quality support to a portfolio of major projects including deploying quality strategies, quality improvement plans, management of quality budget and resource plans, implementation of assurance programmes and LFE.
What is a typical day like in your role?
Every day can be different which is why I enjoy my current role. Some days I am required to attend project lead team meetings, quality lead team meetings and own team meetings. These are valuable as they provide information and progress of different aspects of work.
Other days can be more 'at the desk' where I'm required to attend other meetings (virtual or in person) and speak to my team members on matters such as progress on quality deliverables, issues and queries.
How did you get into your current job role?
Before I joined Sellafield I was carrying out quality engineer duties within the supply chain (working on the Sellafield Site) and then as an contractor direct for Sellafield. After a few years I then transferred to a permanent position. The experience that I gained from this helped me immensely in the role that I am carrying out now.
What do you enjoy most about your job?
I enjoy the challenges the job role throws up. There are always new challenges almost daily and I like to help and support our way through them ultimately ensuring we implement effective arrangements to achieve the projects goals and objectives.
We're ultimately working towards making the site a safer place for the environment and public. When you've worked on a project that you can see has benefits and contributed to hazard reduction, you get a real sense of job satisfaction.
A lot of these projects are complex and require a multitude of different stakeholders. This gives you the chance to work with people from across the organisation collaboratively towards a common goal.
What is the hardest part of your job?
Working with some stakeholders and persuading them to work to the identified quality arrangements which will support in achieving predictable outcomes.
Why did you decide to pursue this career?
During my early days of work. I have always been committed to delivering work to quality and to the correct standard. Achieving the right result gives you real job satisfaction.
What can this type of job lead on to?
There are various career paths available to you dependant on your aspirations and drive. The next level is Head of Quality in a specific quality area. The quality profession is diverse and includes areas such as projects, operations, assurance, Inspection and Certification and managements systems
The quality profession also has a career pathway to assist those wanting to gain experience and progress within the company.
What advice would you give to somebody considering this role as a career?
There are many different aspects to the Profession and opportunities to be involved in different areas. It can be varied from supporting strategic decisions, to dealing with quality issues and queries and carrying out assurance and oversight on site/plant.
It can be challenging but ultimately rewarding with the right effort and commitment.