What is it like to work in our ISO profession?
by John Woodhouse
December 23, 2021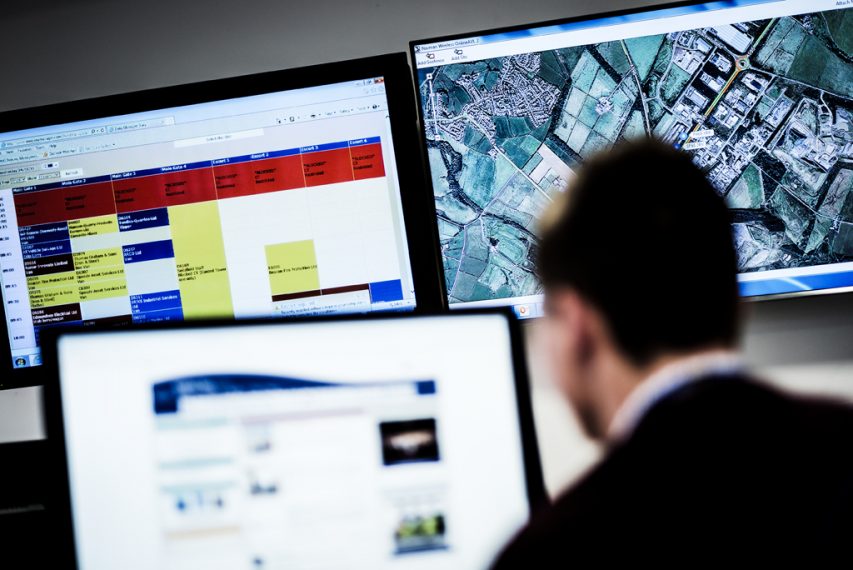 If you are interested in applying for our opportunities within ISO, but would like to understand more about the opportunities available. This blog could be of interest to you. We recently talked with the Service Delivery area to find out more about what skills they look for in new recruits and how the department fits into ISO's mission. 
Exciting times are ahead for ISO and in particular in the ISO Service Delivery area.  We are changing our target operating model from a single source to multiple source supply chain.  This means a renewed focus on the delivery of services across the enterprise and new roles to enable ISO to carry this out.
We are recruiting to fill a range of vacancies across the ITIL Service Management capabilities, a key support area for the business.
Who works in Service Management? We're split into 4 areas: Service Operations, Service Delivery, Management & Control and IT Service Improvement. We'll have a diverse mix of vacancies popping up soon, please stay connected with us for more information..
The teams are tasked with ensuring IT Services across the corporate network are managed appropriately by our suppliers, continually improved, and evolved to meet the needs of the organisation. Stakeholder management is key skill in the success of these roles.  There will be chance to work closely with suppliers and key stakeholders to ensure that the services are providing value for money and delivering benefit to the end user.
We will also have opportunities in ISO for Architecture such as Enterprise, Solution and Assurance Architects.
What is it like to work for ISO profession?
One of the initiatives across the nuclear estate and everyone being a part of the One NDA umbrella highlights the central coordination needed to bring focus to the best use of technology to enable more efficient and effective operations, as well as to accelerate transformational change.
Connecting our people, organisations, information, and systems to enable transformation of business operations and decision-making mission
The ICT elements of the One NDA strategy set out how an appropriate central co-ordination role across the estate can bring focus to the best use of technology to enable more efficient and effective operations, as well as to accelerate transformational change.
So how are we going to do this? ISO's continued focus on the underpinning of ICT infrastructure is an essential springboard for transformational change and this includes projects that will allow Sellafield Ltd to exploit new capabilities offered by existing tools, opening up potential options for new ways to meet business requests.
Through strong stakeholder engagement influencing the rational for the identification of current roles and the requirement for new future roles, we work with Resourcing to recruit individuals who will help drive our mission and vision statements whilst ensuring collaboration with the One NDA. We ensure individuals are correctly skilled and experienced to deliver and supporting development through our succession planning.
Our Capability Strategy helps to bring focus on future forecasting of our needs. Being a part of this transformation journey is rewarding, we're embarking on a huge leap into the Cloud for our tools which is making our work just a little bit more intense, but the positive is we're making it our own, we're listening and engaging with our customers to ensure the processes we're embedding is value added.
Look out for our exciting opportunities, available on our careers site Search & Apply | Sellafield Ltd Careers (sellafieldsite.co.uk)
ISO's Vision: "Enabling Collaboration and Changing Lives in a Connected World"