Why choose a career in Safety?
by Mark Varty
February 25, 2022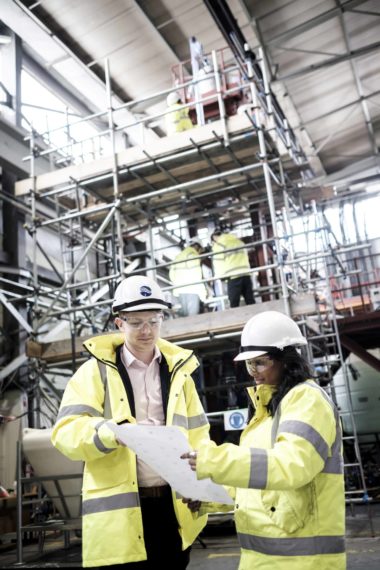 Applications for Safety Advisors and Safety Specialist are now open!
It's a commonly used cliché for Health and Safety roles to say that two days are rarely the same, never has this been more applicable to a Safety Advisor or Safety Specialist working for Sellafield Ltd as there is no other place like Sellafield within the UK or even the world.
Our operations cover not only operational nuclear plants but all the infrastructure and logistics of a small town, which also include a railway. With a site of 2.5sq Km, around 15,000 employees and contractors, and home to some of the largest and most compact construction projects in the UK, there is no end to the hazards and professional safety skills we require to deliver our mission to 'create a clean and safe environment for future generations' and the opportunity you have to improve the health and safety of those you work with.
Joshua Rice, our Corporate Lead for Conventional Health & Safety shares his professional experience below:
"I started my career with Sellafield Ltd as a Safety Advisor within the Magnox nuclear fuel reprocessing plant and have progressed to the Corporate Lead for Conventional Health and Safety, a career and role that makes me immensely proud. Sellafield Ltd supported me to develop and grow in the profession like no other business I am aware of, with opportunities for fully funded degree and MSc study, support to progress with professional bodies such as IOSH, and involvement in ground breaking work such as research studies with the Institute of Occupational Medicine on work related heat stress."
Come join us, help keep the workforce safe whilst we 'create a clean and safe environment for future generations' and grow as a safety professional.
Follow this link to see a full vacancy list on our careers site:
Search & Apply | Sellafield Ltd Careers (sellafieldsite.co.uk)