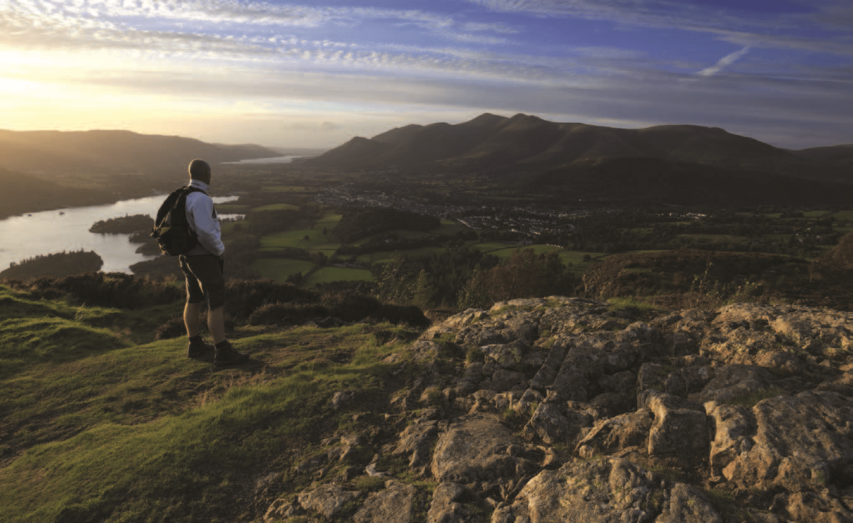 Following on from our previous blog: Quick Guide: Moving to Cumbria – Part 1 Accommodation – Next up is exploring the north, this blog will include things to do and places to go when you move to Cumbria.
We understand that a large number of our graduates and students who move to Cumbria will have previously lived in busy cities and it might seem a little daunting moving to an area that appears much quieter. However, there's a lot going on in Cumbria, and we're here to point you in the right direction to finding it.
Graduate Socials
When you start as a Graduate or Student at Sellafield Ltd you'll be made aware of the Graduate Council. The Graduate Council (GC) group organise a number of indoor and outdoor activities (as well as nights out!). From pub quizzes and weekly walks in the fells, to go-karting and paintballing, there is always something to get involved in.
Events in Cumbria
Events in Cumbria are easily found by visiting the Cumbria Live website. This website covers everything from "punk to poetry" so whatever your taste, you'll be able to find something suited to you. Some key highlights that the Resourcing Team recommend looking out for include:
Kendal Calling – Music Festival
Maryport Blues Festival – Music Festival
Egremont Crab Fair
Taste Cumbria – Cockermouth Food Festival
Outdoor Activities
West Cumbria is a unique, beautiful place to live and work. An area of vivid and exciting contrasts, it has awe-inspiring Lake District Mountains on one side and the dramatic and picturesque Irish Sea coast on the other. There is so much to do and see including stunning landscapes, lakes, mountains, coastline and historic sites.
We recommend visiting the GoLakes website – here you will find a wide range of information on all things adventure and attractions.
Bars & Restaurants
Most nights out among the student/graduate community are in Whitehaven/Workington. This is due to its many bars and pubs. They often start at Wetherspoons and, after visiting a few more places, end at one of the local clubs. Roc Bar in Whitehaven is worth visiting with good music, seating and a dance floor. For quieter nights, the Shipwright Arms and the Tavern are good: both have a friendly atmosphere and pool table.
West Cumbria has a diverse enough selection of restaurants to keep most people satisfied. A few chain restaurants can be found in Whitehaven or Workington but if you head into the Lake District you'll find an excellent range of independent pubs, many with their own brewery. As a result, West Cumbria has something for everyone. There is also a variety of curry houses, pizza shops and fish 'n' chip shops in the area.
The Resourcing Team top picks for restaurants include:
Zest Harbourside – Whitehaven
Georgian House – Whitehaven
Wild Olive – Gosforth
Flavour – Workington
In Summary..
There's so much to do in Cumbria, and it's not just about the Lakes! Choose Cumbria – is a brilliant website to show you there's more going on than you think!
We know that moving to a new area can be a daunting experience and you are bound to have some questions. If you're joining one of our graduate or placement schemes shortly your first line of contact should always be your graduate buddy, who will be able to answer the majority of your questions. Alternatively please contact Sellafield Ltd Resourcing on NSBS.Resourcing@Sellafieldsites.com
Look out for the final part of our moving to Cumbria blog in the next couple of weeks.