Disability Confident
Sellafield Ltd is committed to eliminating discrimination and encouraging diversity amongst its workforce.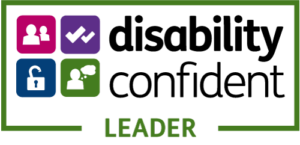 Sellafield Ltd are a recognised Disability Confident Leader (Level 3), this means that we aim to successfully employ and retain disabled people and those with health conditions.
As a Level 3 Disability Confident Employer we:
Have subjected our Disability Confident self-assessment to an external challenge and validation.
Are taking an active leadership role in encouraging and helping other employers on their journey to becoming Disability Confident.
As users of the Disability Confident Scheme, we guarantee to interview all disabled applicants who meet the minimum entry requirements (essential skills) for our opportunities. You will be able to declare a disability when completing our application form when applying via our Search & Apply page.
For more information on the Disability Confident Scheme and what it means for potential applicants, please click here to visit Citizens Advice Guidance for Applicants.
/div>